How Richard Grey improved their social media presence and engagement using Socinova's social media management services
Richard Grey is a DJ / Producer / Composer within the house music genre. He has been producing popular music for many years and has been a part of many music events throughout Europe, North America and Asia.
Richard Grey is a musician and being an artist, he wanted to be active on social media channels to reach out to his fans. He wanted to share his music and present his personality through social media to as many people as possible. But it was difficult for him to consistently create content to share on social media, as he was busy in his work.
How Socinova helped Richard Grey
Socinova took over the content posting for Richard Grey's accounts in 2017, helping him positively show his personality through social media
With Socinova's hands off management, Richard Grey was able to better focus on his work
Socinova's consistent content kept his fans engaged on his social media to ultimately help his music reach more people
Socinova helped establish Richard Grey as a friendly personality on social media with content that people can relate to
Socinova continually targeted various audiences using hashtags that helped increase his reach on social media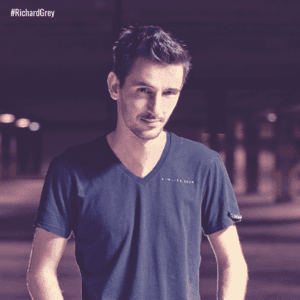 Been working with Socinova for the past 3 years and I highly recommend them! – Richard Grey
Check Out Our $99 Social Media Marketing Package