Order your plan, tell us about your business, and let's launch the Nova!
Start with ordering the Socinova plan you are comfortable with.
Tell us about your business with our short questionnaire.
And that's it! Relax and watch us launch your social Nova!
We love to keep our process simple. Simple, yet effective.
The process starts when you subscribe to your Socinova package. Checking out on the website hardly takes 5 mins.
You automatically get a questionnaire once you complete the payment. This is the info we'll need to get started.

We then create/optimise your social pages as per your preferences, and set up the analytics.
Your dedicated manager will then prepare the first set of content and share it with you for review.
Once we receive your feedback, we set up a regular feedback cycle and take social media off your hands!
Let us take care of your social media, so you can be free for your business and life!
Get Expert Advice for Your Brand's Social Media Strategy
Social Media Posts We've Created Recently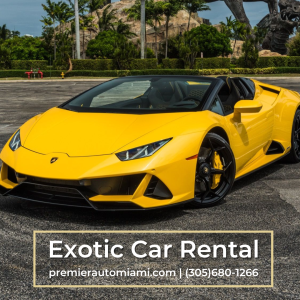 Social Media Management Process
Social media development and engagement adds credibility to your company and spread the word to the remotest areas. This is exactly why you need to understand the social media management process that can ensure quality content and influence your business. The social media management services by Socinova can help you establish and maintain the accurate kind of social media appearance for your business. Due to the constant competition and challenging hours of your business, negligible attention goes to social media content.
That is where Socinova comes into the picture and offers a precise social media management process to help busy industrialists and businessmen to establish and cultivate a solid online personality so that your users and potential customers know where to look up to you. It is an effective way to retain approachability and reliance without wailing away any of your precious time. Managing social media the precise way gains marvelous worth in your business and its high time that you investigated for the greatest option available for your potential business
Success Stories & Reviews
Why is Social Media Management the key to your business's stability?
The social media management services offered by Socinova, ensurs exclusive and indigenously generated content customised as per your business's needs. Without fail, your online content will be posted every day on online platforms such as Facebook, Twitter, Instagram and much more. The burden of worrying about what to post and when to post is off your shoulders and is transferred to Socinova. The social media management services can secure your business in the following ways:
Sharing quality data that helps you develop trust with your customers so that you gain a few loyal ones.
A solid media strategy will have a positive effect on sales as it rises the overall exposure of your business.
A unique way to encourage and engage your customers in a whole new way and increase personal interaction.
There is no limit on social media's reach and therefore shows that your business has a global audience, expanding your business and acting as an impetus to growth.
Relatively cheap and inexpensive when compared to other advertising tools available for businesses.
Fresh and new content to maintain a social media profile that is arresting as well as captivating.
Allow us to do the complex work for you because you deserve the best out there. Check out our services to get a peek at what our social media team does on a regular basis, and read on for the details of the whole process.
1. Investigate and Strategy
The accomplishment of any social media process ultimately boils down to strategy. At the initial stage, we meet with you to discuss the challenges as well as identify your goals, whether you're searching to advance brand awareness, develop a loyal fanbase, or create higher quality sales leads. After that we research on everything from strategies of your competitors to current trends to your audience's social media habits so that we can create a well-informed plan of action, outlining what we want to upload, when we'll upload it, what platform will be used and how much of the budget we recommend spending to promote it. We take all that data and offer it to you in a precise monthly content calendar to make sure that we are all on the same page and to make sure that the plan effortlessly integrates with all the other marketing initiatives.
2. Creation of fresh content
After creating an effective strategy, we go all-in on developing fresh content for it. Content is always regarded as the joy and pride of social media. We put ourselves in the shoes of the consumer and develop engaging content based on our research that will absolutely resonate with them, whether it is sharing trends, offering them a great deal, or teaching them how to make their lives simpler. In addition to this, we also focus on sharing a combination of organic shots, staged photography, and user-generated pictures to maintain the balance of professional and relatable.
3. Designer Hand-off
After getting the content finalised, we then provide all the materials to our graphic designers to introduce our ideas to life. With expert and professional designers on our side, we make sure that there is a unified, on-brand look and feel in everything that has your company's name on it. With competences ranging from choosing photography to custom illustrations to video animation, the intentional design our team offers to the table guarantees that your precious brand appears loyal and polished. Attracting your audience's eye in an oversaturated marketplace is our job; thus, we make sure to engage your users and entice them to join the community.
4. Scheduling/Ad Placement
After everything is developed, proofread by our grammar guru, and approved by the client, we go forward with scheduling everything out so that each post is seen by the right target audience at the right time in the right place for crucial engagement opportunities. This sweet spot of platform selection and timing applies to both paid, sponsored content and organic, everyday posts. A crucial part of developing a social media following is via the use of promoting posts whether as one ad or as a part of a full-blown campaign. We make sure that you fetch the biggest bang for your buck by targeting all sponsored posts to those who are most likely to engage with it using diverse criteria like gender, geography, job titles, interests, age, etc. You wouldn't want to promote a post on Facebook at 11 P.M. targeting senior citizens, would you?
5. Analytics
Social media can never turn out successful for your initiative without the information to prove it. That's why analytics and reporting play a vital role in the entire process. By creating precise monthly and quarterly reports, we are able to track a variety of actions from shares to likes to clicks to purchases and everything in between. We also put in extra efforts by offering accurate facts and figures. We take the time and effort to analyze what's working, what isn't, and how we can utilize our precious time and your money better to reach your goals. We fine-tune our efforts to match your specific requirements.
6. Reputation Handling
When it comes to developing an ardent following, you can just set and forget all the efforts once all the posts are scheduled out. It's always about creating an interactive community with the audience. Our main purpose is to build relationships, which positively advances your brand's reputation. From reaching out to potential partners or influencers to answering messages, reviews, and comments, we take care of your reputation as if it were our own. By following this, we develop loyalty and trust with your target audience, so that they'll turn to you whenever they require something. This jump on the competition will ultimately lead to an advance in sales, which, at the end of the day, is typically the ultimate goal.
We understand that it's not always easy to develop and maintain a social media presence for your small and new business. In fact, it can be challenging to discover the hours or know-how to make it happen positively. That's where we come into the picture. Socinova offers social media content management just at $99 to help busy entrepreneurs like you maintain a sturdy presence on social media so that when your readers and potential customers go looking for you, you're always there. As a business owner, you must consistently establish your credibility, approachability, and relevance.
All our services are centered around upgrading the social media channels for clients with relevant and informative content. Relevant and informative content is vital for any business as most unfollows are due to the advance of posting irrelevant material on the business page.
Our social media management process is designed to complement your team's efforts. We are here to help you succeed, and that's why each client is paired with a dedicated manager. Our social media management process is innovative, so we have a flexible platform that integrates seamlessly with the existing processes. For your convenience and in order to make sure that you get exactly what you desire, we have tailored many packages that will suit you in your endeavour to make a social media presence for yourself.
Work together with our expert team to develop content that is high-quality, on-brand, and that your audience is going to adore. Our social media management solutions start at a mere starting price of $99. You can contact us now if you have any questions!