Social Media Posts We've Created Recently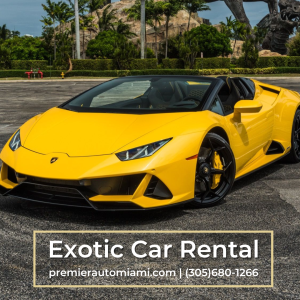 Reviews from Facebook and Google
This is an expert team of social media and marketing professionals. Highly recommend for start up and small businesses that want to jump start their marketing efforts.
Vedarth Deshpande and his team are very tremendous to work with! Very responsive to social media suggestions and recommendations and positively involves his clients in the process to provide the best quality service · ️
Socinova is an excellent company. We've worked with them for over a year now and they have been very professional and their creative ads have generated our company hundreds of leads!!
I've been working with Socinova for only a few months now but have seen an increase in social media followers, likes, comments and most important…leads! They are highly responsive, professional and affordable. I highly recommend them!
Vedarth is wonderful to work with and has been great on many projects. He is able to deliver quality & communication.
Vedarth as done a wonderful job accommodating my businesses needs. I would highly recommend this company's services.
I recommend Socianova to all my friends who say social media marketing is too hard to do while running a business! Premium work at affordable prices
Vedarth & his team were fantastic to deal with! Highly recommend. Thanks for everything !
Professional, and knowledgeable. Always willing to help as much as possible to ensure your needs are met. Definintely would recommend to anyone.
Vedarth as done a wonderful job accommodating my businesses needs. I would highly recommend this company's services.
Great company! High quality posts and social media content. Always willing to help with a quick response time. Best value for the money for all social media needs that I have encountered.
Great Service, Reliable, Timely responses and reply, Always willing to work with you to fit all your needs. would recommend to anyone.
See What Our Marketing Clients Are Saying!
Vedarth and the team are amazing! They've taken a great deal of the headache out of social media for my company. We highly recommend Socinova to others.
Excellent to work with. Will definitely continue to use them to manage my social media.
Awesome gig for the $$$$!!! Highly recommended!
Would absolutely work with again! I was constantly getting compliments on the graphics. Great experience!
I would definitely work these guys again the work was spectacular, and the work was being done daily in a timely matter.
Great work again! I really like the material you are posting to my Facebook and Twitter pages! Let's keep this thing going! My third order is on the way. Thank you.
Outstanding experience with great customer support and imaginative content! Thank you
Awesome service and very responsive to all my questions and concerns. Would highly recommend you to work with these guys!
The best Twitter handlers, content providers and managers around! Highly recommended, the best. I'm satisfied with their work and will hire them again. Thanks.
Great work! You've done a terrific job jump starting my social network pages. Your posts were professional an on-target and got better and more interesting every day. Thanks and I hope to work with you again.
Well done! Quick to reply, enjoyable to work with, answered questions before I asked them! Will work with them again soon.
Perfect! When I say perfect, I really mean it. See for yourself. It's only $99. You'll never need another SMM person.
Great work! I would love to see even more related curated content. And content that is more adjusted per the social channel. However, overall a great service.
Excellent work, far more than I was expecting, super-fast delivery. Will definitely recommend and use again. Thanks again for all your efforts for my business.
Socinova is very professional, friendly, and their work is completed fast. I was pleased with their detail to work when setting up my social media pages and their willingness to make the change that I requested. Awesome Service!