A marketer might not realize that an essential part of their marketing strategy is social media lead generation. By targeting prospects across social media, you will often be able to locate and pinpoint people interested in your company and brand. In addition, social media lead generation will help you stay in touch with prospects and customers.
What does a social media lead mean?
A lead is usually the contact information someone shares with you so you can follow up with them. This information set can include the user's name, address, age, occupation, email address, social media links, phone number, etc.
Common Terms Used By Social Media Marketing Experts
Social media lead generation
Social media lead generation is any activity you undertake across social media channels that focuses on collecting new leads.
Social media lead nurturing
Once you have generated a lead, you should try to nurture that lead. Any good marketer will. Nurturing involves taking the lead along with you through the entire customer journey, better known as a sales funnel.
Social media lead converting
Converting these social media leads is practically the ultimate goal of any marketer. This process involves converting leads into actual customers willing and ready to pay for your product and service.
Quality social media leads
Depending on your company's goals, campaign, industry, etc., a social media lead generation expert will decide how exactly to define a quality lead. It is regarded as a quality lead when a qualified prospect willingly engages with your business and shares their contact information. Please remember that when we talk about generating social media leads, the quantity of your leads is not as important as the quality of the leads you get.
Content is king. We're the kingmakers!
Which are the best ways to generate leads online?
Studies have shown that the best tactics for achieving both lead generation and lead nurturing strategies can considerably help in achieving better results. Here are the best ways to generate leads online:
Social media marketing

Email marketing

Content and video marketing

Search engine optimization

Online registrations for demos and events

Display ads and paid search
Success Stories & Reviews
Best Platforms for Social Media Lead Generation
The social media platforms often used by your target audience will always be the best place to generate your leads. Studies and surveys have invariably shown that the best platforms for social media lead generation are:
Facebook

LinkedIn

Instagram

Twitter

Pinterest

Snapchat
How can you get more leads on social media?
Knowing the ideal ways that help you get leads on social media is a must and cannot be missed out. So here are some ways with which you can get more leads on social media:
Personalization can create great results when you are actively working for social media lead generation. Studies have shown that personalizing content helps lead generation more than any other marketing or lead generation process or strategy. Along with improved lead generation, customers stay for longer durations on your website. This automatically leads to better conversion rates. In addition, customers tend to navigate across more pages in every session on your social media channel or website. As a result, conversion rates are far better, especially since the time to close is quicker and easier.
When using targeting tools on social media platforms, you'll often reach the right audience. You can run different campaigns for different audiences. Naturally, you can tailor your messages according to your target audience. Retargeting is an excellent way to attract more customers.
Organic lead collection via content marketing is a fantastic way to generate and collect viable leads. However, when all your means to collect leads organically are exhausted, you can always use social lead ads. These social lead ads also boost and improve your organic lead collection methods.
Facebook has its specific ad formats, which can be integrated into your customer management system or provided to your sales team for them to follow up with collected leads. Instagram has similar ad format and tools, just like Facebook. In addition, both of them have an option to prefill parts of the form.
YouTube TrueView for action ads is designed to help marketers and advertisers generate leads. The call to action buttons are prominent and can link to any site. Select 'leads' as your target action. LinkedIn Lead Gen Forms are also created for lead generation. These can now be used in Message Ads and Sponsored InMail across LinkedIn.
Unless your content is absolutely compelling and genuinely engaging, you cannot expect sound lead generation from social media platforms. Since everyone is clambering to get attention from potential customers, the duration of such attention can be concise. While you need sharp images in photos, your content needs to be stronger. You need to be creative. Please remember that your content needs to be genuinely click-worthy. You will need to place a button or a link where the user can click on the content. Since this clickable content is a call to action, it clearly states what needs to be clicked, why it needs to be clicked, and what to expect once it has been clicked. This is one of the best ways to get more leads on social media.
Measure with analytics and refine your leads
You should also collect various analytics insights while generating and collecting social media leads. This will help you understand which social media platform is working out better for your business. Once you identify the platform that suits your brand best, you can always put more effort into that platform to ensure that you gain a lot more leads there.
Your analytics tools will help you understand which type of message is performing better than the others. This can help you in your next campaign significantly since it will help you lower the costs per lead while also generating more leads.
Why should anyone share any information with you? Ask yourself this question, and put yourself in the place of your audience. You will realize why you need to give people a really compelling reason to share their information with you. To make it even more attractive, you should always incentivize the action you encourage your audience to take. You can offer different types and sets of incentives to your audience to make it a far better deal for them. However, what incentive you should offer will depend on the kind of leads you wish to generate.
You can have a discount code that your customers can use once they sign up for your newsletter. In addition, you can collect many leads when you organize a contest on social media platforms. 
A great way to generate leads is through gated content. Gated content can include white papers, webinars, access to certain private groups, and other such content.
This is a truly appropriate way to ask your customers to provide information that will also help them receive what you have to offer them. For example, you can ask your customers to opt-in to get more news from you. You can also request a user's email address to deliver a white paper to them.
User-friendly landing page design
Once someone in the audience is convinced to click on your link, make sure that the landing page that they encounter is designed attractively. First of all, the page should have relevant content. Make sure that your landing page can be scanned and has a seamless visual experience for the user. Your landing page should feel personal while also involving a clear path and direction. If a form needs to be filled, make sure you keep it simple, short, and transparent. It is good to have parts of the form filled in advance with the info you already have when you generate the lead. This encourages the user to complete the form.
Collecting leads organically works far better and is an easier way to gain more leads. First, you need to have your profile optimized appropriately so that your customers and audience can contact you, shop, sign up, subscribe to your newsletter, etc. Provide your contact information and have call-to-action buttons set up across your social media profiles so that your prospects can take action easily. When you do not have specific tools, adding a link to your bio could be an excellent option. A call-to-action in such a case can let your audience know what to click, why to click, and what to find precisely. This will help you multiply leads in a short span.
Social Media Posts We've Created Recently
Get Started With 3 Easy Steps
Start with ordering the Socinova plan you are comfortable with.
Tell us about your business with our short questionnaire.
And that's it! Relax and watch us launch your social Nova!
Why should you consider social media lead generation services?
From all that we have discussed above, social media lead generation can be too much for you to engage in. Instead, suppose you can hire a company that offers social media lead generation services. In that case, you do not have to bear the headache of generating, nurturing, and converting leads and can devote that time to other core aspects of your business.
Here are some ways in which a social media lead generation service company will generate leads for your business:
A social media lead generation service company that will hire to take care of the lead generation aspect of your business will often subscribe to various industry publications and blogs of your competitors as well. This allows them to keep a tab on what is happening and what your competition is doing, but it also allows them to answer with expert advice, personal insights, and relevant information to readers on those sites who may have left several comments. At this stage, the company will include a few call-to-action scenarios that may prove helpful and create many opportunities for your business.
In the section above, we have already seen that email marketing and advertising can help you generate more leads for your brand. Your email list can have an immense untapped business potential that the social media lead generation service company you hire will take advantage of. They will create special offers and discounts that target your existing email subscribers so that they convert easily and quickly.
Although networking hardly ever rakes in any direct revenue, it does help in nurturing your leads. And this is something that any capable social media lead generation service company will leverage to benefit you and your brand.
Social media lead generation service companies already know what it means to correctly interview influencers, especially those in the same industry or niche of your brand. They leverage the fact that intertwining leaders and influencers from the same industry that you are in opens up a massive funnel for many leads and potential customers to connect with your brand, which this company can convert into sales.
You can offer some complementary tool or a lead generation magnet to generate more leads that will convert easily and quickly to create more sales and revenue for you.
Answer questions on forums
Since the social media lead generation service company that you hire understands that answering forum questions appropriately can prove the expertise you have in your niche, they will try to focus on this. In addition, they know how to use the principle of reciprocity and leverage this to its fullest potential.
A social media lead generation service company knows the importance of ranking well in search engines and how that can improve your lead generation. So naturally, they will utilize and leverage keyword research to create content on your web pages and social media channels so that you get a lot more relevant hits that will also convert into better sales and improved revenue.
A great way to generate leads and referrals is to write guest blogs. This also improves your website's or social media channel's SEO. The social media lead generation services company will leverage the new industry connections, acquire great backlinks, and generate referral traffic relevant to your brand and product.
Get referrals from customers
Customer referrals are practically one of the best methods of lead generation. And the social media lead generation services company you hire knows this very well. So they will leverage the happiness that an existing customer of your product or service has felt and approach them for referrals.
Advertise and also retarget
Social media marketers very well know that social media is not the only way to generate leads. They also use PPC advertising that Google or Bing show to their search engine users, and this is precisely what they will leverage.
Generate leads from LinkedIn
LinkedIn can yield better profits for your business or brand, especially since the audience on LinkedIn has twice the buying power of other web audiences. In addition, a social media lead generation service company can make connections with the influencial industry leaders and ensure potential connections to generate better business for your company.
Your social media lead generation company can analyze whether you are into high-value products and if direct engagement with customers is necessary. In case engaging directly with your customers or potential prospects is required, they will not only do so but will also be able to convince them by various means that your product or service is what they need.
It is apparent that social media lead generation services can help your business grow by implementing various lead generation and lead nurturing strategies. It is always advisable to hire, or tie-up with a company that provides social media lead generation services, primarily since their expertise will ensure far better business, a marked improvement in conversions, significantly more sales, and a lot more revenue for your company!
Our results speak for themselves!
These numbers are just a small chunk of our success stories. Let's start with your chapter!
Awards and certifications
Some of the finest feathers in our hat!
Paid ads budget spent for clients
All this experience can be available at your disposal.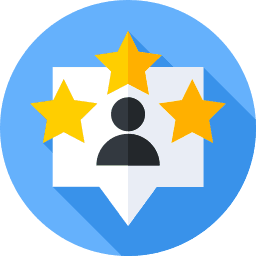 Our reviews speak for themselves!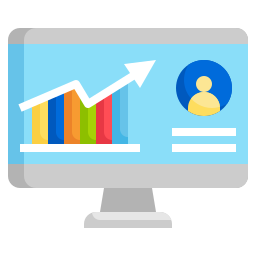 Average growth in engagement
Higher engagement = higher revenue!
Reviews from Facebook and Google
This is an expert team of social media and marketing professionals. Highly recommend for start up and small businesses that want to jump start their marketing efforts.
Vedarth Deshpande and his team are very tremendous to work with! Very responsive to social media suggestions and recommendations and positively involves his clients in the process to provide the best quality service · ️
Socinova is an excellent company. We've worked with them for over a year now and they have been very professional and their creative ads have generated our company hundreds of leads!!
I've been working with Socinova for only a few months now but have seen an increase in social media followers, likes, comments and most important…leads! They are highly responsive, professional and affordable. I highly recommend them!
Vedarth is wonderful to work with and has been great on many projects. He is able to deliver quality & communication.
Vedarth as done a wonderful job accommodating my businesses needs. I would highly recommend this company's services.
I recommend Socianova to all my friends who say social media marketing is too hard to do while running a business! Premium work at affordable prices
Vedarth & his team were fantastic to deal with! Highly recommend. Thanks for everything !
Professional, and knowledgeable. Always willing to help as much as possible to ensure your needs are met. Definintely would recommend to anyone.
Vedarth as done a wonderful job accommodating my businesses needs. I would highly recommend this company's services.
Great company! High quality posts and social media content. Always willing to help with a quick response time. Best value for the money for all social media needs that I have encountered.
Great Service, Reliable, Timely responses and reply, Always willing to work with you to fit all your needs. would recommend to anyone.
Lead Generation Packages Starting $99/mo