At Socinova, we simply love social media. (That's no secret!) and over the years, we've learned that consistency is the key to being successful on social media. Consistent social media content keeps current customers engaged and converts prospects faster. But who has the time to create content every single day and post it at the right time? We do.
The social media element of marketing can turn out to be a tedious challenge. Developing and maintaining a social media presence for your business is crucial in this technology-driven world. As a small business owner, we understand that you must be having tens of tasks to finish each day. Take a moment and allow us at Socinova to do your daily social media posts for you. The social media posting service offered by us at Socinova manages your social media content every day with particular attention on developing a solid presence that attracts potential clients.
Social media websites offer people an instant connection to their friends and family with just a click of a button. With social media, people also have the option to share their experiences with your company or other interesting posts they see on your social media accounts. This is word-of-internet advertising at its finest for all. If you want to boost your company's social media presence, contact us to find out how our social media posting service can make your marketing simpler.
As a small business owner, by now you surely know that social media postings can take a lot of time. Sometimes, it may divert your attention from your important, everyday business tasks. Also, a DIY approach towards social media marketing isn't ideal as it can take a lot of time and you may still not get the best results.Hence, hiring an affordable social media posting service can be a good alternative. It can serve to save you a lot of time, efforts and money.
Why do you need a social media posting service for your business?
The worldwide web is playing a crucial role in society and social media is at the forefront of that. With almost 4 billion social media users around the globe today, you absolutely require to consider using social media platforms in order to search for and connect with your potential clients.
Nearly 55% of customers in the age range of 18-29 have reported purchasing something after seeing it online on social media
Individuals have nearly 7 to 8 social media accounts on an average
More than 85% of small and medium businesses use some kind of social media platform to endorse their products or services
Individuals spend over 160 minutes on social media on an average daily
With the abovementioned stats in place, you can accurately observe the significance of maintaining social media platforms for your company. This is where the help of a social media posting service can make things simpler for your business. Allowing social media experts to take care of your social media
Here's a package we recommend:
Benefits of hiring a social media posting service like Socinova:
1. If you are seeing rapid growth in your business, then hiring a professional social media posting service can certainly help you. You'll save a good amount of time and money and make sure that your social media content looks engaging. You also do not need to hire a full time person for posting on social media. The social media agency will take care of everything!
2. You will earn good ROI by hiring a social media posting service. If you are managing your own blog and website, you know the cost of labour required to keep things consistent. By hiring a social media company like Socinova you'll minimise your costs and earn better ROI with the results we bring.
3. You can consider a professional social media posting service as a big step to build a unique brand identity, promote your business and make a difference to your industry. Consistent social media posting can result in more retweets and shares, which can convert into more engagement and sales. An affordable social media agency like Socinova can very well help you build your brand!
4. To be on top of your audience's minds, you need to keep giving them attention. By working with an affordable social media posting service, you can ensure consistent attention to our audience and that too in the most non-monotonous manner. Isn't this amazing?
5. And last but not the least, a pro social media posting service can help you get better Google rankings too. Social signals are a big part of SEO and with consistent social media postings, you are simply giving Google one more reason to rank you higher. With the low cost social media services from Socinova, SEO is not longer expensive!
Social Media Posts We've Created Recently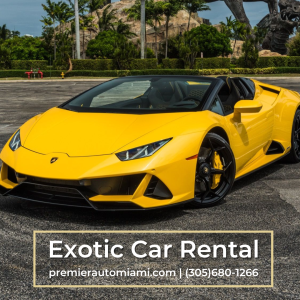 Features of Socinova's social media content posting services:
By going for the social media posting services by Socinova, you can be assured that content will be curated specifically for your business requirements, and will be posted once every day to your social media pages. Never again will you finish your day with your social media handles not being looked after properly.
Personalised content curated specifically for your business
Rapid support available via phone, email, and chat (depending on your package with us)
Keep your target customers engaged with articles and images that are informative and relevant
Content posted once a day, 7 days a week to your social media profiles
Weekly promotional advertisements to endorse your business
Knowledgeable and informative posts using keywords and hashtags to reach more potential clients
Our results speak for themselves!
These numbers are just a small chunk of our success stories. Let's start with your chapter!
Awards and certifications
Some of the finest feathers in our hat!
Paid ads budget spent for clients
All this experience can be available at your disposal.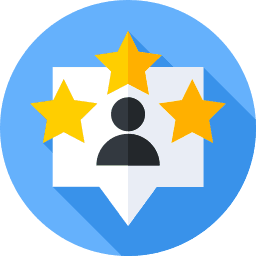 Our reviews speak for themselves!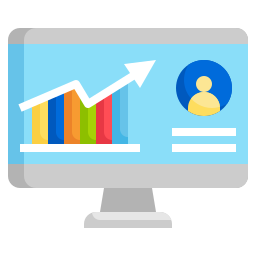 Average growth in engagement
Higher engagement = higher revenue!
Success Stories & Reviews
Why is Socinova ideal for your social media content posting requirements?
Socinova is a leading affordable social media marketing agency that can manage social media content marketing among other things. You can easily depend on us to make sure that your business makes a strong social media impact. By utilising Socinova's social media posting services, you are fetching one of the best in the industry. You can trust us to take care of any of your social media requirements from content creation to social media advertising.
The social media experts at Socinova are trained in brand exposure, creating engagement, relevant followers, and curating content that can benefit your business to develop a strong social media presence.
We do not just offer a social media posting service; we also handle many other aspects of digital marketing. We aim to offer you peace of mind by having one service provider handle all of your digital marketing requirements under one roof and one packaged charge.
Social media posting service prices can be costly if you associate with the wrong company. But with Socinova, you will not be overcharged at all. Our packages are very affordable, keeping the small business owners in mind.
We do not use the same tactics over and over again for all our clients. We understand that your business has requirements that are different from others, which is why we will curate a personalised strategy for you.
With our social media posting service, we research your potential business, observe your past social media uploads, and make sure that any social media posts that we develop for you are tailored according to your specific business requirements. Your audience will definitely engage with your social media posts, and you will fetch more followers by regularly posting on your business or personal social media accounts. With our social media posting services, you will save the time of having to update your social media accounts routinely and be able to focus majorly on your business.
At Socinova, we always modify our social media posting services according to your unique business and would never write a bunch of generic content that will not be helpful to your audience. We dedicate the adequate time required to understand how you engage with your potential clients. Any specific instructions that you have regarding how you desire your social media content to be will be followed. Your informative and interactive social media posts will also be delivered on time to your social media accounts!
Content is king. We're the kingmakers!
Our social media content posting process:
Precise research: We make an effort to understand your business as much as we can. We go through the questionnaire that you are required to complete and then we undertake a thorough search on your website. We also study your current social media handles. We observe what your industry competitors are doing to see if we can learn anything useful. We research the ideal target market and track their patterns on social media platforms.
Curating a strategy: We curate a social media strategy based on your business goals and what you're planning to accomplish with your social media presence.
Curating informative content: We strategically curate interactive and informative content based on what your target audience has historically engaged with the most, and what is ideal for each social media channel.
Testing: We routinely conduct tests with your social media posts to determine the ideal time to post on your social media accounts. We also run A/B tests for other variables like follower growth, website traffic, and engagement rates.
Account Optimisation: There is always an area for growth and development. We conduct continuous optimisation for your social media handles to maximise their reach.
So now, it's time to make your decision and subscribe to Socinova's affordable social media marketing services for small businesses. Begin by reviewing our social media marketing packages and sign up right away!
If you have any questions. don't hesitate to email us, schedule a call, WhatsApp us or message us on Facebook!
FAQ About Socinova's Social Media Posting Services
1. Which social media networks are covered under your social posting services?
As a part of our social media posting service, we post to your Facebook, Twitter, LinkedIn, Google My Business, Instagram and Pinterest accounts depending on your package.
2. How many times will you be posting to my social media accounts?
It depends on your package, but generally we post 5-7 times a week to your social networks. This includes personalised content to help grow your brand on social.
3. How will you know what to post to my social accounts?
We've been providing social media posting services for more than 5 years. We've handled more than a 1,000 individual brand accounts from over 25+ industries. So that will tell you that we're experienced enough when it comes to content. Plus, our expert team of social media managers does extensive research for all clients to understand which type of content will be best for them.
4. Will I be given a dedicated social media posting specialist?
Yes. You'll be allotted a dedicated social media content specialist whom you can contact anytime regarding your business accounts.
5. What results can I expect from your social media posting service?
The biggest benefit is the professional branding that will be done for you. Your customers and prospects will love seeing the professional, beautiful content being posted to your social media accounts. Along with professional branding, our social media posting services will also increase your brand's engagement on social media and generate more website traffic. All this will ultimately grow your sales.
Have more questions? No worries, just call us, email us or WhatsApp us! Our team is happy to help you learn more about social media posting services and get started whenever you are ready!
Reviews from Facebook and Google
This is an expert team of social media and marketing professionals. Highly recommend for start up and small businesses that want to jump start their marketing efforts.
Vedarth Deshpande and his team are very tremendous to work with! Very responsive to social media suggestions and recommendations and positively involves his clients in the process to provide the best quality service · ️
Socinova is an excellent company. We've worked with them for over a year now and they have been very professional and their creative ads have generated our company hundreds of leads!!
I've been working with Socinova for only a few months now but have seen an increase in social media followers, likes, comments and most important…leads! They are highly responsive, professional and affordable. I highly recommend them!
Vedarth is wonderful to work with and has been great on many projects. He is able to deliver quality & communication.
Vedarth as done a wonderful job accommodating my businesses needs. I would highly recommend this company's services.
I recommend Socianova to all my friends who say social media marketing is too hard to do while running a business! Premium work at affordable prices
Vedarth & his team were fantastic to deal with! Highly recommend. Thanks for everything !
Professional, and knowledgeable. Always willing to help as much as possible to ensure your needs are met. Definintely would recommend to anyone.
Vedarth as done a wonderful job accommodating my businesses needs. I would highly recommend this company's services.
Great company! High quality posts and social media content. Always willing to help with a quick response time. Best value for the money for all social media needs that I have encountered.
Great Service, Reliable, Timely responses and reply, Always willing to work with you to fit all your needs. would recommend to anyone.
Social Media Management Packages Starting $99/mo