When you come across the term "optimization", you may think that it's related to SEO or some kind of technicalities related to marketing. It's not that. Not everything revolves around SEO or the technical matters. Instead, by optimization, we try to make the best use of what we already have at our disposal and with the help of measuring and experimentation, how we can gradually make it even better. In short, social media optimization services turn your social media presence from "Good" to "Best."
What's Social Media Optimization Exactly?
Social media optimization, in short SMO, is the process of using social media to publicize a brand, product or an event that will help you raise the awareness about it. Any social media optimization company can do it in the form of bookmarking, social news, use of social media channels such as Twitter, Facebook, YouTube or RSS feeds.
To put in simple words, we perform social media optimization to optimize the content of your website across the various social media platforms as well as networking websites. It starts right from creating your social accounts and then working on the content, profile building, engagement and so.
The primary goal of social media optimization is to ensure that your brand is seen in positive light on the internet. It will encourage more people to engage with the content on your website and share it among their network. You can effectively implement online reputation management with the help of social media optimization for a business or even for an individual.
Let's consider someone posted a bad review about your business. With the help of SMO, you can make sure that this one single bad review gets hidden in tens of positive reviews about your brand. In various ways, social media optimization is connected to the viral marketing technique. Here, with the help of networking on video or photo-sharing websites, word of mouth is gradually created. An effective social media optimization service can harness video marketing's power. Moreover, you can utilize various social media trends as well as alternative social media networks to help retain all of your existing customers, along with attracting new ones.
Social media optimization will help your business create a social presence and will link back to the official website of your business, thereby leading to an increase in traffic as well as better search engine rankings.
Our results speak for themselves!
These numbers are just a small chunk of our success stories. Let's start with your chapter!
Awards and certifications
Some of the finest feathers in our hat!
Paid ads budget spent for clients
All this experience can be available at your disposal.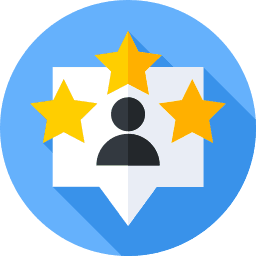 Our reviews speak for themselves!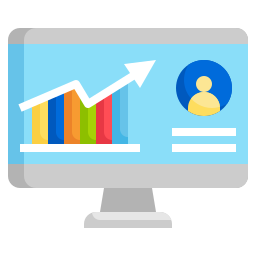 Average growth in engagement
Higher engagement = higher revenue!
Role Of Social Media Optimization Services In Improving Your Online Presence
SMO plays a vital role in search engine optimization. Did you know that search engines consider social signals as an important part for SEO? When a user shares or likes your website on any social media platform, it adds to a vote for the quality of your website and plays an important role in contributing to its popularity. Plus, social media optimization also plays a vital role in search engine reputation management strategy for individuals as well as businesses who seriously want their online presence to be positive.
SMO isn't just limited to marketing and brand building. Many businesses have also started involving social media participation into their knowledge management strategy. Knowledge management strategy includes employee engagement, service/product development, customer satisfaction, turnover, recruiting, as well as brand building and business development.
Wondering what you should expect?
SMO Services for your Business
A social media optimization company helps you build brand credibility, drive website traffic, and foster meaningful customer relationships. Our social media optimization experts actively assist hundreds of businesses in achieving brand visibility and generating leads from social media channels.
We actively provide affordable social media optimization services and offer cost-effective packages that ensure fruitful results for every business.
Benefits Of Social Media Optimization Services
Below listed are a few benefits of SMO and how an effective social media optimization company can do wonders for you:
Increase in inbound links
Bookmarking and tagging are easier
Assistance in current content flow
Faster and easier connectivity with different communities
The more proficient and well-organized social media optimization services you hire, the more chance you hold of attracting visitors to your website in an organic manner.
Here are just a few of the benefits of hiring us as your social media optimization company!
Our Expertise In The Field
We've been doing this for years. We understand how SMO can help you improve your online presence. Each and every expert at Socinova plays a vital role in his field. Our team can handle any social media optimization project along with not losing focus, which allows us to provide you with the best results in the market. Plus, we know how to handle the deadlines.
Cost-Effective Social Media Optimization Services
We understand that small businesses have a strict budget. We hold a history of providing our clients with cost-effective as well as highly engaging SMO services. Our experts understand how important can SMO be for your pages, and that's why we work really hard in achieving your goals that will help you take your business to the next level. We respect your budget and provide you with budget-friendly quote for the job.
Everyone loves results. And that's what we offer you. We know how to develop the right SMO strategy, and we also make sure to implement it in such a manner that it will bring results.
Don't worry! We understand the importance of time. And that's why we provide our services in a timely manner. Our social media optimization experts have been trained to get the job done within fixed deadlines without compromising the quality of the work.
We also understand the risks involved here. And that's why we play it safe. We know how risky the optimization techniques can be sometimes. They may open doors for hackings, penalties as well as spams. With our years of experience in the field, we try to avoid such problems.
Socinova's Social Media Optimization Services
After hiring us, your:
Social media profiles will look attractive
Content posted on social media platforms will look highly engaging with the right hashtags
Traffic will increase
Click rate will increase
Brand value and credibility will increase
Website will rank higher in search engines
Sales will increase
Our social media optimization services will include search engine optimization, social media, as well as online marketing as a part of the package. If you are seriously in search of a social media optimization company, then get in touch with us today!
Building Brands With The Best Social Media Optimization Services
Every business isn't the same, and so we have tailored social media optimization services. Businesses can actively leverage our social media optimization services to enhance the visibility and effectiveness of their social media accounts.
Benefits of Hiring an SMO Company
Below listed are a few benefits of hiring a social media optimization company and how it can help your business reach soaring heights:
You get a skilled team to work on your social media campaigns

Helps you to reach out to a wide audience and promote your brand to them

Get engaging and informative curated content for your social media platforms

Helps in community management for your business
By partnering with an SMO company, you can actively promote your brand on social media platforms and proactively engage with a larger audience. Leverage their expertise to effectively expand your brand's reach and make meaningful connections with potential customers through various social media channels.
Its time to stay ahead of the competition. You either beat around the bush or beat the rest!
Success Stories & Reviews
FAQ About Socinova's Social Media Optimization Services
1. Which social media networks are covered under your social media optimization services?
As a part of our standard social media optimization pricing, we optimize your Facebook, Twitter, LinkedIn, Google My Business, Instagram and Pinterest accounts depending on the package you choose.
2. If I choose your social media optimization company, what work will you be doing to my social accounts?
It depends on the package you choose. But it will include setting up and optimising your social accounts, regular content posting, social advertising and more. Generally we post 5-7 times a week to your social accounts. This includes branded content to help grow your business on social. Plus, if you go with our $199 plan and above, we'll be running paid social ads for your Facebook business page too.
3. How will you know what to optimize about my social media accounts?
We've been providing social media optimization services for more than 5 years now. We've worked with more than a 1,000 individual businesses from over 25+ industries. So that will show that we're experienced in social media optimization. Plus, our expert social media optimization team conducts extensive research for each client to advertise the best content to their social accounts.
4. Does my business need social media optimization at all?
Short answer- yes. Long answer- as you can see, social media is everywhere nowadays. From kids to elderly, everyone is using social media networks like Facebook, Instagram and LinkedIn. So, to advertise your business to your target audience, you have to reach them with their preferred mode of communication – social media.
5. What results can I expect from your social media optimization services?
The most important benefit is the positive brand value that will be generated for you. Our social media optimization company will be sharing quality content to your social networks, brining in more website traffic and sales. However, a long term vision is very much required to be successful on social media.
Have more questions? No worries, just call us, email us or WhatsApp us! Our team is happy to help you learn more about social media optimization services and get started whenever you are ready!
Reviews from Facebook and Google
This is an expert team of social media and marketing professionals. Highly recommend for start up and small businesses that want to jump start their marketing efforts.
Vedarth Deshpande and his team are very tremendous to work with! Very responsive to social media suggestions and recommendations and positively involves his clients in the process to provide the best quality service · ️
Socinova is an excellent company. We've worked with them for over a year now and they have been very professional and their creative ads have generated our company hundreds of leads!!
I've been working with Socinova for only a few months now but have seen an increase in social media followers, likes, comments and most important…leads! They are highly responsive, professional and affordable. I highly recommend them!
Vedarth is wonderful to work with and has been great on many projects. He is able to deliver quality & communication.
Vedarth as done a wonderful job accommodating my businesses needs. I would highly recommend this company's services.
I recommend Socianova to all my friends who say social media marketing is too hard to do while running a business! Premium work at affordable prices
Vedarth & his team were fantastic to deal with! Highly recommend. Thanks for everything !
Professional, and knowledgeable. Always willing to help as much as possible to ensure your needs are met. Definintely would recommend to anyone.
Vedarth as done a wonderful job accommodating my businesses needs. I would highly recommend this company's services.
Great company! High quality posts and social media content. Always willing to help with a quick response time. Best value for the money for all social media needs that I have encountered.
Great Service, Reliable, Timely responses and reply, Always willing to work with you to fit all your needs. would recommend to anyone.
Social Media Management Packages Starting $99/mo